`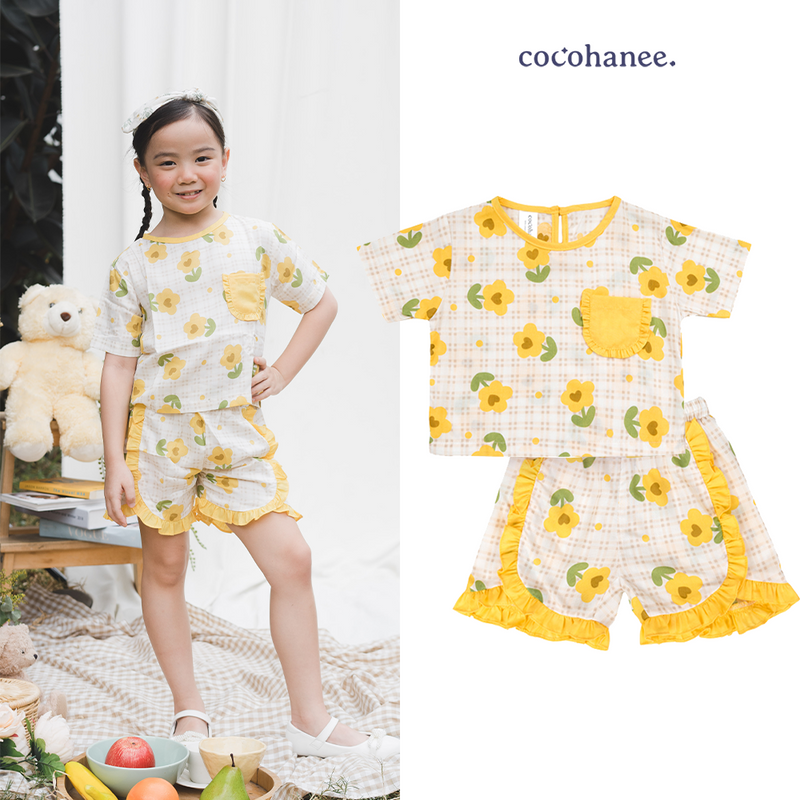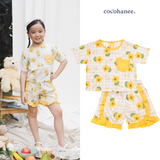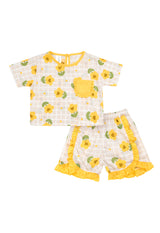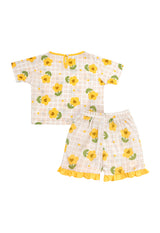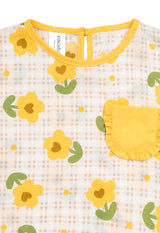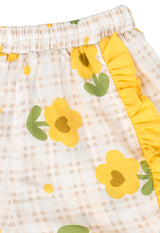 Cocohanee
Cocohanee - Poppy Set
Cocohanee #1 Kids Premium Clothing in Indonesia 🏆
Bahan: Rayon
Motif: Tropical Leaves
Fit: Regular Fit
Ketebalan: Tipis tidak terawang
Fleksibilitas: Tidak Elastis
🏷️ Size Label bisa digunting
For Girls who loves bright and colourful clothes, we heard you! Poppy Set is the perfect choice for you, it includes short-sleeved top adorned with beautiful sunflower patterns, which is sure to make your child feel joyful and radiant. The shorts in this set feature the same eye-catching sunflower patterns, along with yellow ruffles that create a fun and unique detail, making it stand out from other clothing options.
S = Panjang Baju: 33 cm, Lebar Dada: 36,5 cm, Panjang Celana: 28 cm
M = Panjang Baju: 35 cm, Lebar Dada: 37,5 cm, Panjang Celana: 30 cm
L = Panjang Baju: 37 cm, Lebar Dada: 38,5 cm, Panjang Celana: 31 cm
XL = Panjang Baju: 39 cm, Lebar Dada: 39,5 cm , Panjang Celana: 33 cm
Tambahan Informasi:
💜Lebar Dada tidak sama dengan Lingkar Dada. Lingkar Dada= 2x Lebar Dada
💙Detail Size Chart ada di slide terakhir (5/5)
💚Semua ukuran bisa berbeda 1 - 3 cm karena diproduksi massal
💛Warna di photo dapat sedikit berbeda dengan fisik tergantung dari settingan display layar
❤️Mohon jangan jadikan umur sebagai patokan dalam memilih size, gunakan ukuran lebar dada, mengingat setiap anak memiliki ukuran badan berbeda-beda.
⚠️PENTING! ⚠️
⛔Komplain tidak dapat diterima apabila tidak ada video unboxing (Tidak Boleh Ada Jeda).
⛔Barang yang sudah dibeli hanya dapat dilakukan penukaran size dengan model dan warna yang sama (selama size masih ada)
⛔Produk harus dalam keadaan seperti awal diterima dan belum dipakai maupun dicuci (hangtag, label dan packaging masih dalam kondisi awal)
⛔Tidak ada refund kecuali terjadi kesalahan dari pihak penjual
Silahkan chat Admin kami untuk informasi lebih lanjut mengenai penukaran barang.
Happy Shopping Moms 🛍️🌈☀️