`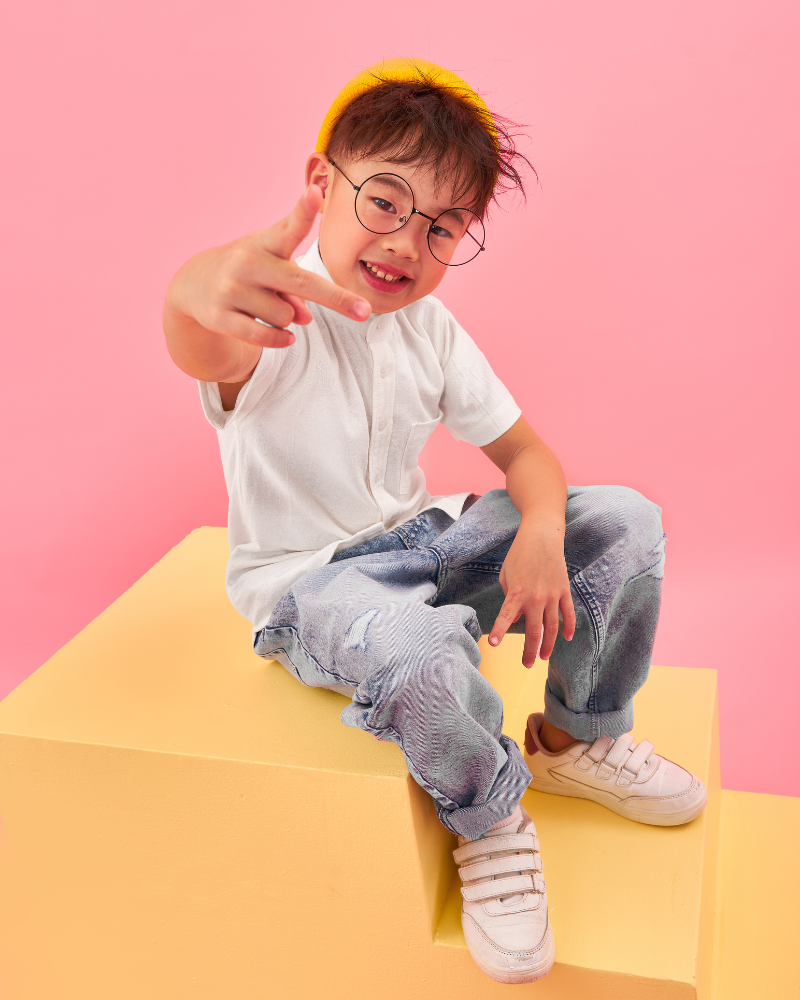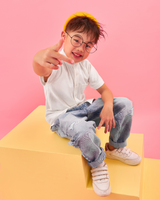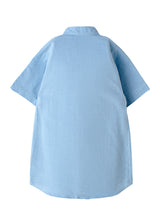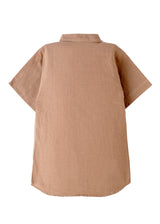 Cocohanee
Cocohanee - Romeo Top
ROMEO TOP

 
Cocohanee #1 Kids Premium Clothing in Indonesia 🏆
Bahan: Katun Linen
Motif: Polos
Fit: Regular Fit
Ketebalan: Agak Tebal
Fleksibilitas: Elastis (1-2 cm)
🏷️ Size Label bisa digunting

The comfiest shirt for your kiddo! This soft and cozy Romeo Top is available in 3 colors – White, Brown, and Baby Blue – and it's perfect for any occasion during any week. With its lightweight fabric and comfortable fit, your little one will look and feel their absolute best while wearing this top. Whether they're headed to school or to a special event, the Romeo Top is sure to be their favorite shirt. Get ready for a stylish and comfortable experience with the Romeo Top!
S = Panjang Baju: 50 cm, Lebar Dada: 27 cm, Panjang Lengan: 14 cm
M = Panjang Baju: 52 cm, Lebar Dada: 30 cm, Panjang Lengan: 15 cm
L = Panjang Baju: 54 cm, Lebar Dada: 33 cm, Panjang Lengan: 16 cm
XL = Panjang Baju: 56 cm, Lebar Dada: 36 cm, Panjang Lengan: 17 cm 

Rekomendasi usia
S   : 1-2 tahun
M  : 3-4 tahun
L   : 5-6 tahun
XL : 7-8 tahun
Tambahan Informasi:
💜Lebar Dada tidak sama dengan Lingkar Dada. Lingkar Dada= 2x Lebar Dada
💙Detail Size Chart ada di slide terakhir (5/5)
💚Semua ukuran bisa berbeda 1 - 3 cm karena diproduksi massal
💛Warna di photo dapat sedikit berbeda dengan fisik tergantung dari settingan display layar
❤️Mohon jangan jadikan umur sebagai patokan dalam memilih size, gunakan ukuran lebar dada, mengingat setiap anak memiliki ukuran badan berbeda-beda.
 ⚠️PENTING! ⚠️
⛔Komplain tidak dapat diterima apabila tidak ada video unboxing (Tidak Boleh Ada Jeda).
⛔Barang yang sudah dibeli hanya dapat dilakukan penukaran size dengan model dan warna yang sama (selama size masih ada)
⛔Produk harus dalam keadaan seperti awal diterima dan belum dipakai maupun dicuci (hangtag, label dan packaging masih dalam kondisi awal)
⛔Tidak ada refund kecuali terjadi kesalahan dari pihak penjual
Silahkan chat Admin kami untuk informasi lebih lanjut mengenai penukaran barang.

Happy Shopping Moms 🛍️🌈☀️

#Cocohanee #KidsPajamas #Superkids #SuperParents #BajuAnak #PiyamaAnak #Pajamas #BajuSetelanAnak #BajuTidurAnak #PakaianAnak